If a man were to be abandoned by family, abused by his stepfather, raped by a gang member, put in jail, divorced, raise his only son by himself, and be homeless for a year, the odds of that same man being able to overcome his adversities and turn himself into a multimillionaire and CEO of his own company, would be looked at as slim to none. However, Chris Gardner has done exactly that, defying all odds in his extraordinary life, living one of the most influential "rags to riches" stories in American history.
On February 9th, 1954, Chris Gardner's unlikely journey to the top began in Milwaukee, Wisconsin, where he was born. The start of painful events for Gardner began the day he was born, as he grew up not knowing who his father was, because his father lived in Louisiana. Not only was Garner's father not involved in his early life, but Garner also lacked any positive male role model, as he lived with his mother and his aggressive and abusive step-father, Freddie Triplett. Triplett abused Gardner throughout his childhood, to the point that he kicked Gardner out of his home on Christmas Day one year, and held Gardner at gunpoint as he stood unclothed in the snow. Eventually, when Gardner was eight years old, his mother became fed up with Triplett's abusive behavior and tried to set fire to the house while Triplett was inside. Gardner's mother was sentenced to multiple years in prison; however, Gardner was never told where his mother was; instead, he was placed in foster care. However, at a time of great confusion and darkness for Gardner, he found a source of positivity when he met his Uncle Henry. Henry served as the positive male role model that Gardner desperately needed in his life, as Henry encouraged him to join the U.S. Navy and travel the world when he was a little older. Despite the void Henry was able to fill for Gardner and offer encouragement doing so, tragedy struck again as Henry drowned in the Mississippi River when Gardner was nine years old. Gardner attended his Uncle's funeral where he then learned that his mother was in prison, as she was being escorted to the funeral by a prison guard. Gardner not only had to deal with the uncertainty, abuse, and abandonment from his family at a young age, but he also was raped by a local male gang member. Gardner certainly faced enough adversity and gruesome events to make someone give up on having a bright future; however, Gardner has stated that his motivation for not letting his childhood events hold him back came from his mother's advice, saying "You can only depend on yourself. The cavalry ain't coming." This  became Gardner's motto, and it would push him to depend and believe in himself to succeed.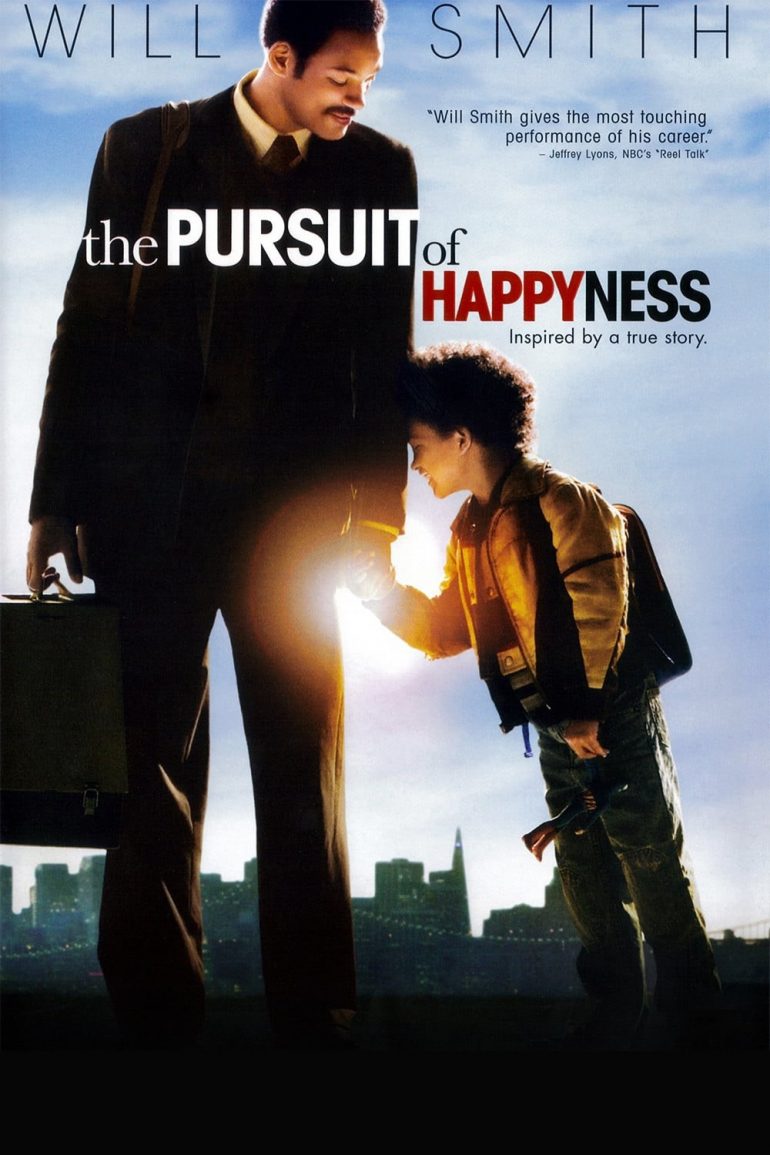 As Gardner finished secondary school, he decided to follow his Uncle Henry's advice and join the U.S. Navy. He was stationed in North Carolina as a hospital corpsman. Gardner met a cardiac surgeon, Dr. Robert Ellis, who offered Gardner a job to assist him in clinical research at the University of California Medical Center and Veterans Administration hospital, located in San Francisco. In 1974, at 20 years old, Gardner left the Navy and accepted the job in San Francisco, where he was responsible for a lab and helped Dr. Ellis write several articles in his first two years on the job. Gardner married Sherry Dyson in 1977, and now with a wife and a promising medical career ahead of him, Gardner was finally starting to feel success and a sense of accomplishment. Yet again, things started to change drastically for Gardner, as he expressed to his wife that he believed pursuing a medical career might not be what's best for him, as changes in health care would soon occur and his profession in the medical field would be much different. His wife strongly disapproved of him not pursuing a medical career, because she felt it would provide stability for the both of them. This conflict resulted in Gardner and his wife being driven apart and eventually divorcing. Gardner then met Jackie Medina, a dental student, and he had his first child with her. They named their child Christopher Gardner Jr., and now with a son to raise, Gardner knew he needed to look for an opportunity to make more money. He started selling medical supplies to whoever he could.
After working this new job and saving money, Gardner tracked down his father and visited him in Louisiana. Gardner then returned to San Francisco, and a life changing moment occurred for him, as he came upon a well-dressed man in a Ferrari. Gardner asked the man what he did for a living, to which the man replied, "stockbroker." From that day, Gardner knew he wanted to pursue a career in business and be able to make enough money to support himself and his son. Gardner persistently looked for any opportunity to get his foot in the door in the business world, and luckily enough, he was accepted into a training program at E.F. Hutton, an American Stock brokerage firm. Gardner wanted to give this opportunity everything he had, resulting in him giving up his job selling medical equipment. However, when he went to the office for his first day of work, he found that the manager who had hired him a week before had been fired and Gardner's job no longer existed at the brokerage firm. Not only was Gardner's door of opportunity slammed shut, leaving him jobless, but he also had insult added to injury as he was sentenced to jail for being unable to pay $1,200 in parking tickets due to his lack of income. 
When Gardner was released from jail, he went to his apartment, only to find it empty. Jackie had taken his only son with her to the other side of the country, to the East Coast. Gardner found another stock brokerage training program to join. However, it only paid about $300 a month, and with Gardner having no savings to live off of, he became unable to pay his rent. Drawing on the advice his mother had given him, "the cavalry ain't coming," Gardner knew he'd have to fight and grind his way out of the dark situation he was in, so he ended up becoming one of the firm's top trainees, and he passed the Series 7 Exam on his first try, making him a full employee of the firm. After four months of Gardner having his son taken away from him by Jackie, she returned to San Francisco to leave their son with Gardner, as he willingly accepted full custody of the child. Despite Gardner becoming employed, his job still didn't pay enough to support him and his son. Thus began a whole new chapter in Gardner and his son's lives, as they now had to fight for survival while becoming homeless. For about a year, Gardner managed to raise his son by himself while trying to eat in soup kitchens and stay at flophouses, parks, public transports, airports, and even in a locked bathroom in a transit station, while keeping the fact that he was homeless from all of his coworkers. During this struggle, Gardner had to leave his son at a poorly ran, yet affordable day care center, named "Happyness." This undesirable lifestyle for Gardner and his son soon changed though, due to Gardner's motivation to be the successful and positive father figure he never had.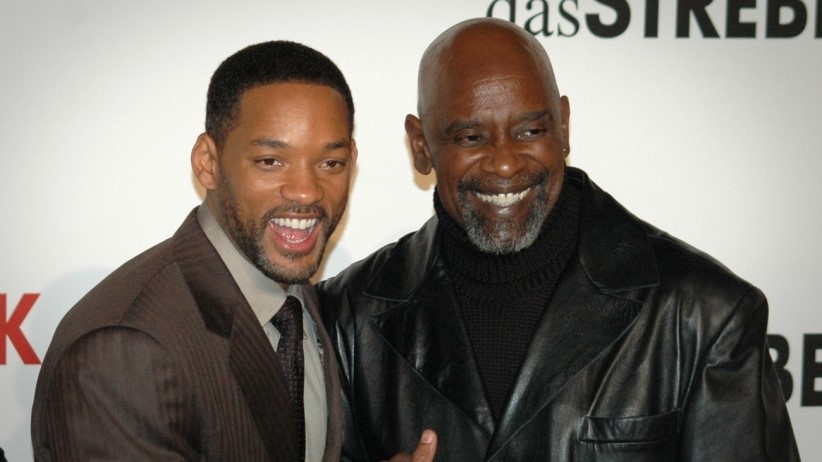 Determined more than ever to get out of the position he was in, Gardner took a job at Bear Stearns & Company and became one of the highest earners in the company. In 1987, Gardner opened his own brokerage firm named Gardner Rich & Co., in Chicago, Illinois. Gardner grew the brokerage firm for almost twenty years, and then sold his small stake for in a multimillion-dollar deal in 200. He then became CEO and founder of Christopher Gardner International Holdings, and opened offices in San Francisco, Chicago, and New York. Gardner also expanded his companies business by visiting South Africa to talk with Nelson Mandela about investment opportunities there. After starting from the bottom and completing a long and treacherous journey to the top, Garner had succeeded and had a life story that has been able to inspire people all over the world. Gardner reflected on his own life and decided to write an autobiography titled The Pursuit of Happyness, spelling "happiness" incorrectly with a "y", the same way the daycare center that Gardner took his son to had spelled it. Gardner's book became wildly successful and was even turned into a movie called The Pursuit of Happyness, which starred Will Smith and his son Jaden Smith, playing Chris Gardner and his son. However, Gardner wasn't particularly thrilled that Will Smith was selected to play him because he felt Smith wouldn't play Gardner accurately. But Gardner was able to laugh it off and appreciate Smith's work as he saw the message of the movie was portrayed correctly, resulting in helping Smith earn his second Best Actor nomination. Gardner wanted to take the message from his autobiography and the movie based on his life and spread it to everyone he could by becoming a motivational speaker. This message of Gardner's includes prioritizing what's important, staying persistent, and remaining hopeful in whatever situation you're in, in order to become successful. Gardner claims that he travels about two-hundred days of the year as a motivational speaker, and has now spoken in over fifty counties. Gardner also sponsors many charitable organizations and has given back to the community in San Francisco by helping fund a $50 million project that helps create low income housing and opportunities for employment in the same area where he was once homeless.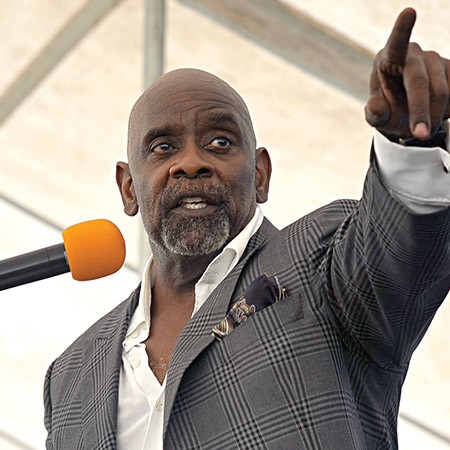 When some people think of a multimillionaire. They may associate them as a greedy, self-absorbed, or money driven individual, however, in Gardner's case, he has been able to avoid any of those characteristics and only expressed how much he wants to help those around him with the money and experience he's gained in his inspiring life. These characteristics of Gardner show the man he is and where his morals and priorities stand, which are all due to the determination, hopefulness, and persistency that he has maintained throughout his entire life, and with his selflessness and generosity, he's been able to not only transform himself from being homeless to being a hero, but also from being someone without a role model into being a role model for everyone.