His journey began in Cincinnati, starting with his first arrest at the age of thirteen. Charges went from burglarizing a grocery store, to repeated incarcerations for stealing cars and for pimping. Charles Manson was born from an unwed sixteen-year-old runaway named Kathleen Maddox at a Cincinnati, Ohio hospital; he obtained the last name Manson from a man his mother was seeing later in time. Manson was a child filled with greed. He wanted many things without giving a second thought to the consequences that they would have when trying to obtain them. He spent more than half his life behind bars; from the age of thirteen to sixteen, he was considered a juvenile delinquent, and at the age of eighteen, he was put behind bars and then later released. However, as the years passed, Manson developed ideas, and these ideas would create a name for himself that the world would learn to fear.
In the early 1960s, Manson went to federal prison at McNeil Island, Washington, due to previous charges for forging government checks and for crossing state lines for the purpose of prostitution of his devoted followers. It was there that his master plan emerged. Manson made alliances and gained a mentor who would teach him the techniques of being a criminal. This mentor was Alvin Karpis, the leader of the famed Ma Barker Gang, who had committed a series of masterful robberies. Karpis took Manson under his wing during their time in federal prison. Manson studied Scientology; he took a Dale Carnegie course on "How to Win Friends and Influence People." By the time Manson settled into prison, he learned to master the art of manipulating the naïve and the unwary. This was key to his master plan, which was emerging in that dark, lonely cell that he endured for multiple years. Soon Manson's time behind the cold metal bars and closed dark rooms came to an end. In 1967, with a goal in mind, he moved to San Francisco after a few months of preparation with his devoted followers, who had waited for his return. By successfully manipulating his followers, Manson knew it was time to use his skills at manipulation elsewhere. He attracted a circle of young women who believed him to be God. However, Manson was successful at keeping his followers of the cult by drugs, and by misguiding and misinforming them. Charlie's women never doubted him. Instead, they were devoted to him and followed him everywhere. He guided the women and the rest of his followers to Los Angeles, where he planned a devilish plan that included him fulfilling his youthful dream of becoming a Rockstar while still managing to be the leader of his cult. Late nights in LA among Manson's "family" were filled with drugs, sex, and fun.
When it came to becoming a Rockstar, Charles already had a person in mind to help him with that. The man whose appetite was not only for music, but also for alcohol, drugs, and women, was Dennis Wilson. During the spring of 1968, Dennis Wilson was considered the ideal Rockstar; he was a member of the already legendary band The Beach Boys. Dennis was a generous person, and loved to help others in any way, despite difficulties happening in his own life, including his divorce from his wife and his appetite for alcohol, both of which had taken a toll on him. However, that did not stop Manson from using his manipulation on Wilson while he was so vulnerable. Manson wanted to enter the music industry as an artist. The first step of Manson's plan began, coincidentally, when Dennis picked up two young women hitchhiking on Sunset Strip and generously welcomed them into his home. Wilson was an outgoing person who loved to meet new people. He first conversed about his involvement with Maharishi, a popularlizer of Transcendental Meditation. This was an opening for the women to introduce to Wilson their own guru/founder named Charles. And in this way, Wilson stumbled into Manson's orbit. The girls told their beloved founder their whereabouts; that evening, Manson arrived at Wilson's home, where he introduced himself, starting with kissing Dennis's feet.
Even though their first encounter seemed off and out of the ordinary, Wilson believed that Manson had a personality similar to his. Manson was a person that was always up for a party, particularly involving willing young women. And Manson made it clear that his girls were indeed willing. Wilson then took Manson under his wing and showed him the upside to be a Rockstar. Wilson was walking right into Manson's plan. Wilson would become a mentor to Manson and help him become involved in the music industry as an artist. Their close friendship blossomed in just a few days' time, and Charles's "family" started to spend most of their summer of 1968 camping out at Wilson's house. That meant a whole summer of partying and drugs, with Wilson's participation, while Manson began to focus on another plan. Manson kept Wilson under a constant dosage of women and drugs, but he forgot that Wilson had other priorities too, namely to his band. So, Manson tried to work his charm to win the trust from the other members of the band, especially with Bruce Johnston and Mike Love. The two members were curious about Dennis's new roommates. Wilson invited the two for dinner. However, Bruce and Mike realized that Wilson didn't seem well physically and emotionally. Mike Love also began to see that Manson had a personality that seemed out of the ordinary, and that his "family" were constantly following him. Coincidentally, Love's feelings about Manson and his "family" came to light, when he too was seduced into "joining the family" by Manson's girls, specifically by "Squeaky" Fromme, whose name would later be known by many for her attempt to assassinate President Ford in 1975. However, Love and Johnston left Dennis with the Manson family, not attempting to separate Wilson from the peculiar people living in his home. However, they didn't know that their paths would cross once more.
Later that year, Dennis began to include Manson into the group. Charles was delighted to be introduced to the band. However, the other members began to see that Manson was just hustling Dennis. Manson would constantly attempt to be involved in studio sessions, until Wilson convinced the Beach Boys to record one of Manson's lyrical compositions. Charlie called the song "Cease to Exist," but Dennis revised the lyrics and retitled it "Never Learn Not to Love," to fit the image of the band's name. It became the B-side of the December 1968 Beach Boys single "Bluebirds Over the Mountain." The one thing that Charles did not account for was Wilson's ability to quickly flip his switch from being friendly to being cutthroat when realizing he was being used by someone. By this time, Wilson figured Manson and his "family" had rung up multiple expenses to his vehicles, home, and other property damages that even for him was too much to pay off. Instead of demanding that Manson and his girls leave, Dennis just vacated the premises; and when the eviction notice came, Manson and his followers colonized a rundown ranch. Not much later, Manson was taken by surprise by the fact that Dennis took credit for what was essentially his music and lyrics.
Although, Manson was peeved that his patron took his lyrics without crediting him for the song, he remained considerably friendly with Dennis Wilson. Still keeping Wilson in his back pocket, Charles soon realized that he needed to take an alternate route by using Dennis's connections in the music industry. Dennis had introduced Manson to a music producer before the eviction had happened, Terry Melcher, who had produced the Byrds' covers of "Mr. Tambourine Man" and "Turn! Turn! Turn!" Manson accompanied both Terry and Dennis to some club outings and paid close attention to his surroundings. During the time when Dennis dropped Terry off at his rented home at 10050 Cielo Drive, at the top of a steep hill in the Benedict Canyon area, Charles took note of his next route to enter the music industry. However, Manson's demise began when Dennis's illusions finally ended and his devotion to his friend quickly faded. It was the Spring of 1969, and Dennis paid a visit to the Spahn Ranch where Manson and his family lived since their eviction. He didn't know what to say to Charles after taking credit for his music, but within just a few steps on the property, Wilson's mind took a shocking turn. Dennis saw an unspeakable event, and fled the scene, stopping by the home of Brian Wilson, where he met Brian and Mike Love. Dennis was obvious shaken, but he vividly explained that he "saw Charlie take his M16 and blow this black cat in half and stuff him down the well," Wilson said, referring to a black man. However, there had been multiple murders made by the Manson "family," and just now Dennis saw the true colors of his friend Charles Manson.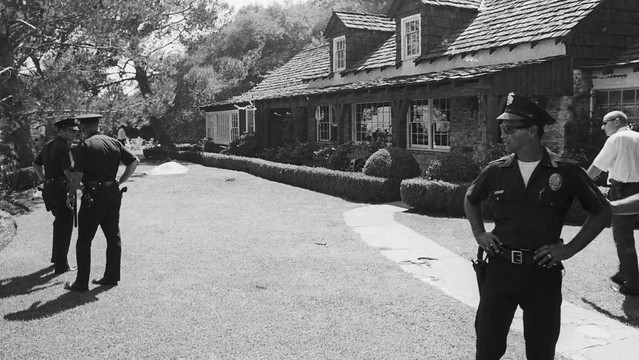 During the time that Wilson wasted in telling his band members rather than the authorities what had happened, Manson didn't give a second thought to what he had done. Charles was still pursuing his dream by quickly disposing of the body, and then preparing to meet Terry Melcher, the music producer. Melcher had gone to the Spahn Ranch as a favor to Dennis Wilson, to hear Manson sing. Manson's master plan took an unexpected turn, which makes this performance for Terry the biggest performance in Charles's life. Unfortunately, Terry didn't seem too impressed by the performance, and Manson wouldn't stand for it. Consumed by rage and seeking revenge, Manson and his devoted followers began rebelling against the so-called "corrupt society." He convinced his followers that the apocalypse was coming in a bloody race war, at the end of which he and his disciples would takeover. Under the orders of Charles Manson, the targets to kill were the occupants of 10050 Cielo Drive, the home of Terry Melcher. However, Terry Melcher had moved in January 1969, because of his own concerns and feelings about Manson. Manson and his followers were furious to find out that their targets weren't home and in feeling rebellious, Manson's family had killed actress Sharon Tate, and four other victims that lived in the house, on August 8, 1969. The following night, still convinced there was a raging race war, they killed Leno La Bianca and Rosemary who only lived a few miles down from house. Thus was the tragic killing spree that eventually ended with Manson and his family members being arrested mid-August of 1969.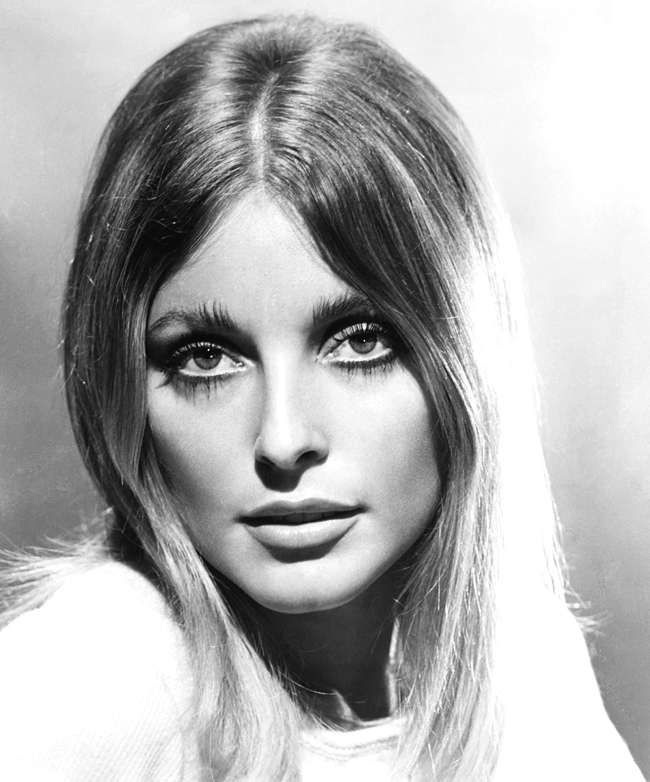 Later, in 1971, jurors sentenced Manson and four of his followers who were involved with the murders. However, a year later, California abolished the death penalty, so his sentence became life in prison. Charles Manson was a human who manipulated others to be devoted unconditionally to him. At a young age, he was a boy with a particular personality and a dream; however, he didn't fulfill his dream. He made decisions after decisions that were selfish and greedy. Manson was left with nothing; he was back behind those cold metal bars, surrounded by four walls, alone in a cell just as before, he is alone; awaiting death in his prison cell.