Madonna Louis Ciccone, known as the "Queen of Pop," has gained recognition as the best-selling female recording artist of all time by the Guinness World Records. Madonna is known for pushing the boundaries of songwriting in mainstream admired music and for the imagery she portrays onstage and in music videos. She has repeatedly reinvented her music and image while upholding autonomy within the recording business. Although having ignited controversy, her works have been celebrated by music critics. Madonna is often named as an inspiration by other artists.
During Madonna's undergraduate years at the University of Michigan, she was awarded a six-week scholarship to study with the Alvin Ailey American Dance theater in New York City, followed by a rare opportunity to perform alongside choreographer Pearl Lang. With the influence of her dance instructor, Madonna decided to drop out of college after completing only two years of college, and move to New York City to further her dance career. Once in the Big Apple, Madonna paid her expenses with numerous odd jobs, which included serving at the Russian Tea Room, nude art modeling, and performing at the American Dance Center.
In 1979, Madonna started dating one of the founding members of the pop-punk band The Breakfast Club, Dan Gilroy. It was through her relationship with Gilroy that Madonna found what she loved to do, which was the combination of singing and performing. She later joined Gilroy's band as a drummer, and then became the lead singer. Over the next several years, Madonna started several small bands, including Madonna & the Sky, The Millionaires, and Emmy. In 1981, Madonna decided to go solo and hired her manager Camille Barbone.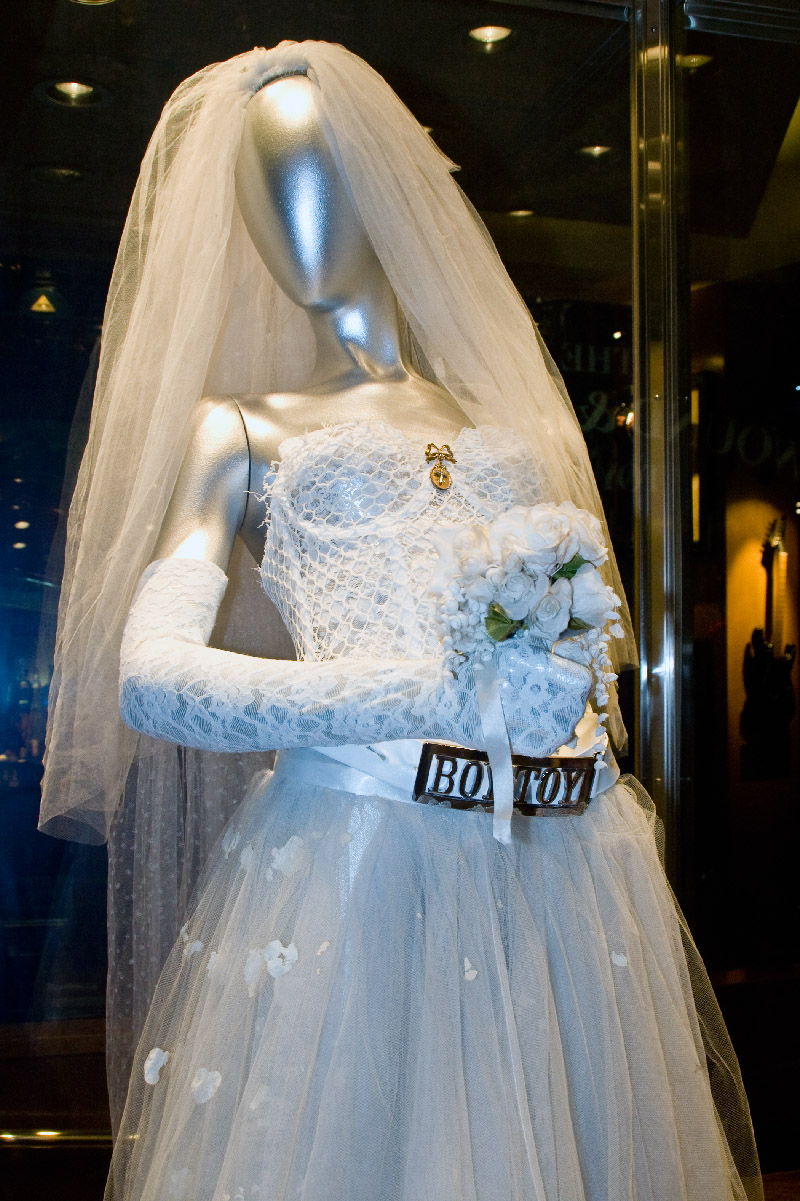 It was Madonna's manager that initially helped Madonna score her first solo. Camille helped Madonna put together a studio band that allowed Madonna to come up with her hip style. Stephan Bray, a friend and musician in her band, wrote her first hit song, "Everybody." Madonna used her talent to get New York music producer Mark Kamins to produce it. Through Kamins, Madonna was able to score a record deal with Sire Records, which led to "Everybody" hitting number 1 on the dance charts in 1982.
Using the song's success as leverage, Madonna was able to convince Sire Records to produce her whole album Madonna. This first album had a slow but steady success. Soon girls all across the world started imitating Madonna's style, which indulged fishnets, fingerless gloves, lace lingerie, and large crucifix necklaces. The album's success also landed her an appearance on Dick Clark's show where she shared her main ambition: to rule the world.
Madonna's determination led to a second album, which included one of her most controversial songs, "Like a Virgin," which sparked much criticism, but it also made a lot of people notice Madonna. The song "Like a Virgin" was not originally written for Madonna, or any female singer for that matter. The song was inspired by Billy Steinberg's own personal experiences. Through the process of creating the song, Billy took the song to Tom Kelly, his writing partner, where they decided that this song was a sensitive ballad and they weren't quite sure what kind of artist this song was suitable for. It wasn't until Kelly's meeting with Michael Ostin from Warner Brothers the following day that they decided that this song was the perfect fit for Madonna.
When they initially played the song for Madonna, she absolutely loved it. She felt that this was a perfect fit for her. "I liked them both because they were ironic and provocative at the same time, but also unlike me. I am not a materialistic person, and I certainly wasn't a virgin, and, by the way, how can you be like a virgin? I liked the play on words, I thought they were clever. They're so geeky, they're cool," Madonna responded when they asked her opinion on both the songs "Material Girl" and "Like a Virgin."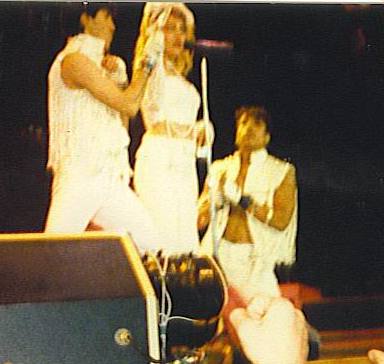 Madonna performed "Like a Virgin" at the first MTV music award in 1984. This moment was thought of as one of the "first major reinventions" where Madonna went from a punk brunette to a blonde standing on top of a wedding cake. In Madonna's MTV performance, she appeared on top of a wedding cake, wearing a wedding gown, a "boy toy" belt buckle and a veil. However, this was not what caused controversy. It was Madonna's rolling, humping, underwear-showing performance that really sparked controversy. Madonna's performance started with the lines "Like a virgin touched for the very first time." Everyone in the crowd watched her pale, mouth opened expressions, including her manager.
Everyone's immediate reaction after Madonna's performance was that her career was over and so was MTV's. People came up to Madonna's publicist telling her how her career was essentially over. Even her own manager believed this. However, this performance had quite the opposite effect. It essentially cemented her status as a provocateur. Later, when Madonna was asked her initial response to her "career being over," she said that she didn't feel like she had lost anything because to her she didn't have a career yet, so it didn't matter.
It was performances like this that have essentially made Madonna who she is today, an icon. Madonna is known to steal the show wherever she goes. She is known for being fearless and breaking boundaries. Madonna is provocative and sexy and that is what she will always be. Throughout her career, she has caused great controversy with her actions, but isn't that why we know and love her?