The crowd was set. The horse track field was waiting, and the woman who made horse racing history emerged from the stables. The day was like any normal day. She rode out into the crowd, with a horse named Bridle N' Bit. The crowd was raging in criticism when they saw her. This person was Diane Crump who was attempting to be the first woman jockey in American horse racing history. Diane had a passion for being with horses, but she had to do something much more than just be with them. She realized that it was her moment to take her passion and turn it into something more. She wanted to race horses, and her passion for it is what led her to become the first female jockey in American racing history.
Diane Crump seemed to always love being around horses. Even in her earliest days in Milford, Connecticut, she was always drawn to the stables nearby. It was at an early age that her love for horses was something that naturally came to her and had no explanation whatsoever as to why. When she was thirteen, her family moved to Florida, and there she joined a riding club. She also managed to get a job on a thoroughbred farm, where she learned the basics of riding. On the farm, she also learned step by step how to breed horses. Looking back on that time in her life, Diane recalled, "The more I did, the more I loved it." However, what she wanted to do was to be able to take her horse-riding to another level and be part of the high profile commercialized sport of flat racing. Flat races are the contests of speed between two or more horses. Those horses are generally thoroughbreds, ridden by jockeys on specially built tracks on the range of distances usually from 440 yards to 11/2 miles. This sport encompasses what is technically termed horse racing, and that is what Diane saw in her future.
During the 1940s, however, it was not only uncommon for women to be jockeys, but it was even illegal at the time. That is, until 1948, when a woman named Kathy Kushner pushed the legal question about women becoming jockeys to court. Kathy Kushner luckily was able to win her desire and made it happen. But Diane surely found out that many people did not believe that women had any place to be on the track.
Luckily, Diane was able to meet with a female trainer named Mary Kiem. Mary Kiem was one of the trainers who decided that Crump was a good enough jockey to ride on a filly named Merr E. Indian. However, Merr E. Indian did not "draw in," meaning her name was not yet chosen to race. Once she had noticed that her name was not yet chosen, she was determined to wait for the day to arrive.
The day finally came. February 7, 1969. On this day, Diane Crump stepped into the spotlight. This day changed her life and her determination as she finally became the first woman to ever compete as a professional jockey in a pari-mutuel race in the United States. This was an opportunity for her to show what she could do. All she ever wanted to do was to be able to ride horses. Leading towards this special day for Diane, she knew soon enough that her first race would be with that horse named Bridle 'N Bit. Diane Crump felt the excitement and recalled, "I knew in my heart I was ready." As Diane knew about the race, she quickly went to the jockey store to buy her stuff. She just could not believe that her moment had arrived. Diane was so surprised that she said, "It happened so fast and out of the blue."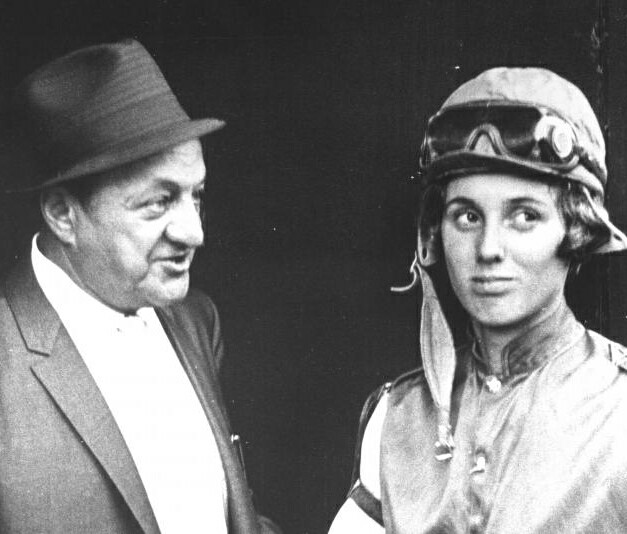 Upon her arrival at Florida's Hialeah Park, some jockeys dropped out in protest, but that was no problem due to trainers being able to find replacements. After trainers were able to find replacement jockeys, the wife of a trainer who owned the horse Bridle N' Bit, told reporters that she had said, "Put that girl on or I'll get another trainer." She knew that this was serious. However, she did not care for what was to come. All she knew was that it was her moment to ride on a horse and race. Then as she began to prepare herself for the race, she used a horseman office close to a saddling paddock. That would be her temporary jockey's room. Once she finally knew where she would get ready, she made her way towards the crowd. However, before it was time for Diane to make her way towards the crowd, she was escorted by the police. While she was escorted by the police, Diane said that she had noticed that there were around 5,000 people in the crowd. In that crowd of 5,000 people, she had noticed that they were not fans yet, and her response towards the crowd was, "The hecklers were yelling: 'Go back to the kitchen and cook dinner.'"
She knew that this was the mentality of the times. All she could say was, "Come on people this is the 1960's!" Crump knew that people would have negative things to say about her being a jockey, but that did not affect her in any way. In response to it all, she later said, "I just wanted to ride! And the way I felt was great and excited that I was finally allowed to start riding." She simply explained that all she ever wanted was to be able to get into and run a good race.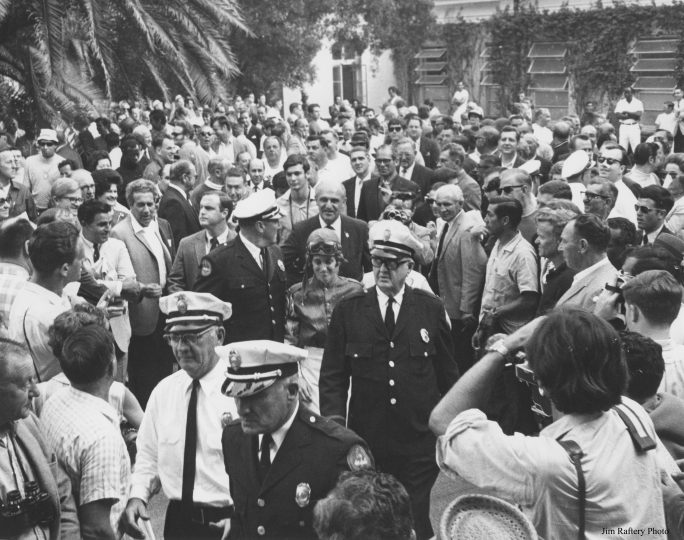 She made her way out towards the raging crowd and onto the track; she managed to get her horse into a good position. Having a good position, she felt the excitement of riding. It was the moment of truth that she had been waiting for all along. Diane Crump not only managed to get a good position for her horse, but also, when the race began, her horse broke really well. Diane Crump's horse broke so well that it led her towards beating two or three horses so that she might finish in the 7th or 8th place. Diane had been super excited and did not care if she did not win. All Diane ever cared about was that she was given a grand opportunity to race a horse. She was also happy with the result of being able to accomplish what she wanted as her biggest frustration was not being able to find horses to race. However, on February 7, 1969, she made history and succeeded in becoming the first woman jockey to ever ride in a pari-mutuel race.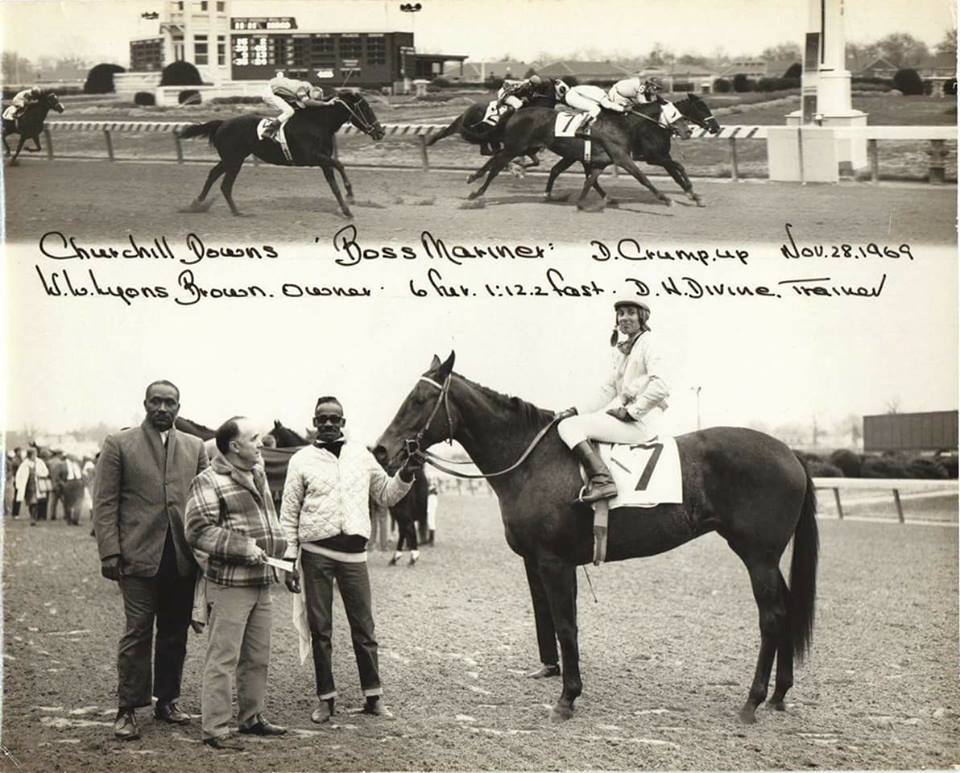 After the year of her first race, many women joined her in riding and winning races. This event sparked a movement for women to be able to race, but it also led Diane Crump to great things in life. In 1970, she was the first to ride in the Kentucky Derby. Diane could not believe it, and said, "I'd never ridden in a field that big and had seen a crowd so amazing and excited." Diane Crump was so elated, that she said, "what stood out to me that day was that I won the opening race on the Derby day card." Finally, she raced her last race in 1989. Throughout her riding career, she had suffered from a number of hurtful injuries, such as a broken leg, an ankle, and even ribs. However, this did not mean that this was the last of her. Diane Crump acknowledged, "I would work through the pain and give it my best shot." Diane was not the person to give up very easily. Her career was not over. She was able to continue doing what she loved, but just not in the same way. After recovering, she went back to training horses and galloping again. Diane knew that it was time to hang her tack, but she did not finish from there. All her experience and passion soon led her to start her own horse sales company called Diane Crump Equine Sales. Diane Crump now is a successful business person who sells horses for show, and she stays very busy seven days a week. Diane Crump made it possible for women to be jockeys and had a unique legacy. Diane had a unique legacy and wanted people to know that she did not care about fame. Diane Crump recalled, "My only legacy was that I wanted to be able to know I have helped other people." Diane made that possible through her passion and her love for horses.