Maribel had a vision of success since a young age, after having her caramel business at 8 years old, she worked at a department store when she was only 16 years old, "I always wanted to make my own money and always wanted to work and make myself independent." Because of this, her mother was concerned she would just drop out of college after finishing high school and start working. Therefore, her mother decided to put her into a bilingual secretarial school where she could learn English but unfortunately, she failed because it wasn't her dream. Maribel shares how "All my sisters graduated from honors and it was shameful for my mom that I had failed her." After that, the opportunity to study in the United States opened for her, in a country like Honduras, it is not easy or common for students to have the opportunity to study in the United States. Nevertheless, Maribel decided to break that stereotype and major in fashion at Parson College in New York where she worked and studied part-time at only 17 years old. Nevertheless, after graduating from fashion at Parsons she realized fashion was not her dream.  She was disoriented for a while, not knowing what to do with her life with the ambition of finding her "call".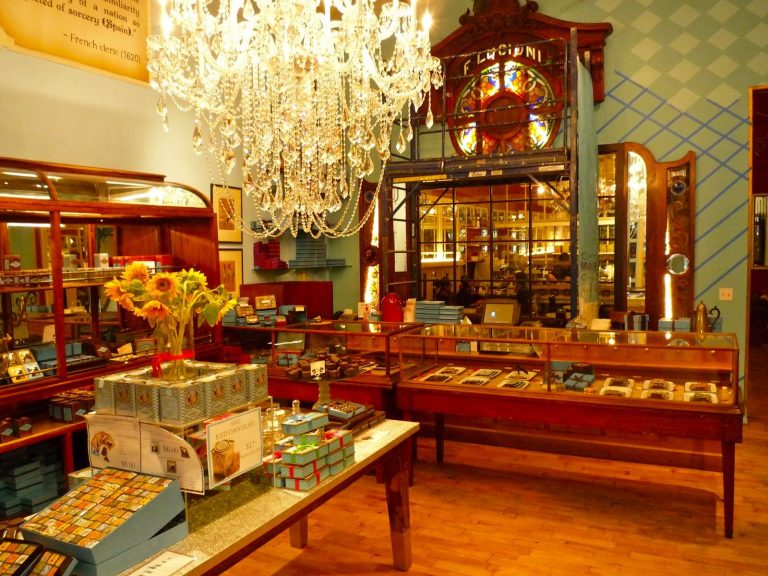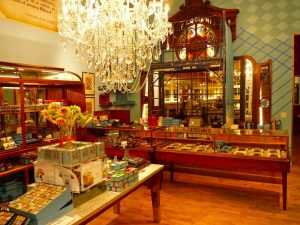 Maribel's passion for mixing and creating supplements was birthed in the big apple, "I started cooking a lot for guests and I loved to entertain. That's when I started to buy cookbooks and really found that love for food., especially in New York, where there are so many cultures and flavors. I love mixing flavors." After that, she started her own catering business, Maribel's Gourmet Cuisine.  Maribel had a good ride with a high-profile client list including Bill Clinton and the late American diplomat Richard Holbrooke. Even though her catering business was a success it only lasted 5 years because for her it wasn't enough, she dreamed of more. In 2000, she opens her first chocolate store in Nolita, New York. Maribel declared, "I started with chocolate because it came from my background. Even though we don't eat that much chocolate in Latin America, I wanted to tell the story of Mayas and Aztecs. History tells the story of how things come to life and I wanted to tell the story of chocolate in my country." Lunettes et Chocolat still wasn't enough, which led to that dream being cut short.  Just a year later, Maribel rushed to open a chocolate shop in Soho, New York before Christmas in order to sell hot chocolate during the winter. The shop was called MarieBelle New York and her products were immediately loved by the people. The Soho shop, which was supposed to be a temporary shop for Christmas, became so successful she opened a cacao market inside her store that same year. According to Maribel she became known for the art  included in her chocolate which "comes from the fashion background". She is the art director and works with her husband and a Japanese designer to sketch the drawing in the chocolates, where the perfect mix of brilliant, art and ganache, is created.
Suddenly, in 2002 something unexpected happened, "When I was a feature in Oprah, it was a big breakthrough, and it was all over the United States." MarieBelle New York's Aztecs Hot Chocolate was featured as one of "Oprah's Favorite Things" and still has a spot in that list.For MarieBelle New York, that was a huge breakthrough, and she became so famous for her signature hot chocolate people began buying it from all over the world. In 2015, Forbes Magazine included her in the list of the "50 Most Influential Women in Central America" where she made the top 20 in the list for founding the chocolate paradise she is known for. The Inc. Magazine described MarieBelle New York as one of the "fastest-growing companies in America,". Maribel made her country, Honduras, vastly proud by being named within the top 20 on that list.  Following that, her shops were such a boom she opened two more in New York City and five in Japan where all of them were thriving. "To go to Japan in 2012 was huge for me," Maribel never expected her store to have the popularity it has in Japan, for her that was a far-reaching breakthrough.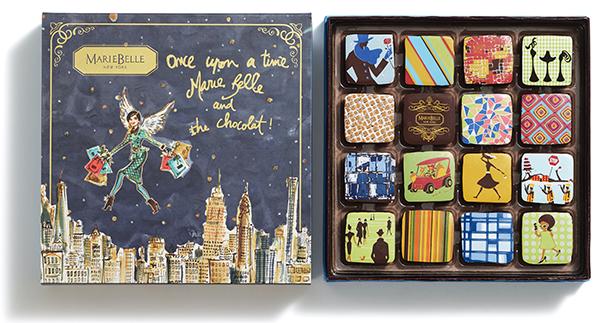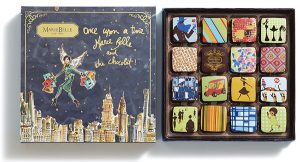 After years of success for MarieBelle New York, the Covid-19 pandemic of the year 2020 stuck. At first, Maribel believed New York was going to close two to three weeks and it was a shock for her to close her store for seven months. The Covid-19 pandemic was the most difficult situation for MarieBelle New York had ever managed. The economic situation was hard for her because she had fixed costs like rent, employees, and utilities. MarieBelle New York was in crisis as every other store had to also close. It was also unfortunate that the 20th anniversary of her company occurred during the pandemic so she couldn't celebrate as she planned. It was hard times for Maribel and her company, there seemed to be no light at the end of the tunnel. But Maribel never gave up, "If you are a true entrepreneur, you never give up and always keep finding solutions."
Maribel has faced challenges and threats throughout the years with her business, "As an entrepreneur, you always need to be aware of all aspects of your business and I was not so much aware on some aspects like the finance part of it," and that was a setback for her. Maribel exclaims how knowing "every corner of the business" is necessary and was something hard for her to understand. When she faced daily challenges like the 2020 pandemic she had to revise her strategy to protect her employees and assets to just stay afloat. Even though MarieBelle New York started to sell their products online in 2002, Maribel remarks how "MarieBelle New York online selling became more famous during COVID-19." The pandemic helped MarieBelle New York to change the strategy of its marketing reinforcing the online sales. Maribel's on-line shops expanded so well they reached customers in Europe, Dubai, South Korea, and Hong Kong, among others in numerous countries. Maribel recognizes that because of the use of technology innovation, her company could survive. Everything changed for her in July 2021, when New York reopened, and she could give back life to her shops. Everything went back to a "new" normal for Maribel Lieberman's shops and she is thriving more than ever, selling in her shops and online. The pandemic taught her explore ways to multiply her sales and she continued innovative.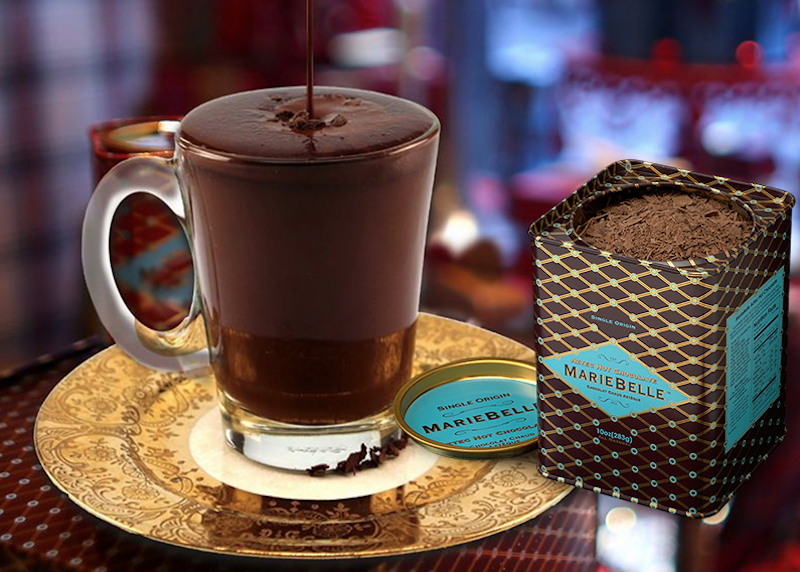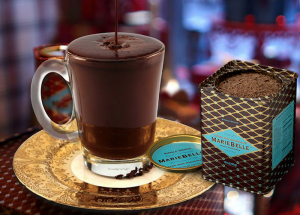 It is inspiring to see Maribel's journey, how she was born and raised in Jutiquile, a small village on the Honduras mountains, and how she grew up and managed to build her chocolate empire abroad. Since Maribel Lieberman immigrated from Honduras, she has been living the American dream.  It has been an honor for Honduras to have such an amazing woman entrepreneur, representing its' roots in cocoa, as Maribel Liberman. As a successful Honduran entrepreneur, she wanted to share this with women all over the world, "It is necessary to believe in ourselves and believe we can do it. If you have the security of believing in yourself, that is what is going to lead you to take a chance because if one never takes a chance, you will never know what you could've achieved. If I could do it, I think we are all capable of doing it. We just have to persevere. It's not easy but if you have your goals set and you really want them, you will achieve them."