If there was one constant in Michael Vick's life, it wouldn't be fame, money, or playing football; it would be adversity. Ever since Vick was born he's been surrounded by violence and issues, starting with where he grew up, in Newport News, Virginia with his sixteen-year-old mom and seventeen-year-old dad. The environment Vick was raised in, which included gangs, drugs, and violence, would ultimately influence and form Vick into the young man he was when leaving high school.  Although Vick was surrounded by friends who were criminals, he was able to use football as an outlet, which helped keep him out of trouble. Vick would become one of the nation's top quarterback recruits, resulting in him receiving a football scholarship to play at Virginia Tech, which was right down the road from where he grew up.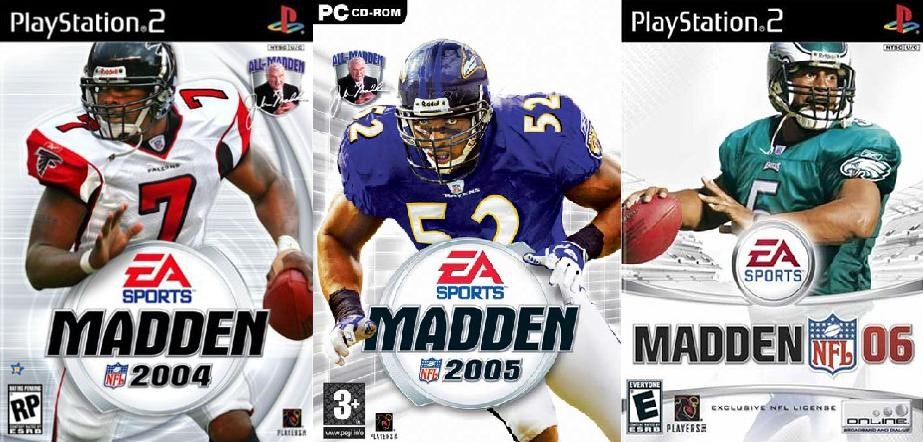 Vick would go on to lead Virginia Tech to a national championship, win the Archie Griffin Award, which is college football's MVP, be selected as a Heisman Finalists, and only lose one game as a starter in his career. In 2000, after Vick's third season in college was over, he decided to enter the NFL Draft, because his family was still surrounded by violence and living in a 3-bedroom apartment, and Vick knew he could use his NFL career to take care of those he cared about in his hometown. In 2001, Michael Vick was selected first overall in the NFL draft to the Atlanta Falcons. Vick's talents were actually so well recognized that he was also drafted by the Colorado Rockies in the 2000 MLB Draft, but Vick never considered going to play in the MLB. Michael Vick took the NFL by storm, breaking several records, being selected to multiple pro bowls, named the 2004 Madden cover athlete, and gaining one of the largest fan bases of any athlete in the nation, which would all be rewarded with a ten-year and $130 million contract extension with the Atlanta Falcons, making him the highest paid player in the NFL.
In the eye of the public, Vick rested on a glorified football pedestal, giving him the image that he could do no wrong. However, off the field, Vick lived a much different life, a life that involved him getting into trouble with his close friends and family back in his hometown. In 2004, as Vick's image and popularity reached an all-time high, adversity started to set in as two men selling marijuana out of a truck that was registered in Vick's name were arrested. The Atlanta Falcons Head Coach, Dan Reeves, tried to express to Vick that he needed to take more pride in his reputation and stay out of trouble. However, Vick's true character would start to show in the coming years.
In 2005, a woman filed a civil lawsuit against Vick, claiming that she had received genital herpes from him. In 2006, Vick was fined $20,000 for making inappropriate gestures towards heckling fans during a game. Then in 2007, all of Vick's troubles reached a climax when his cousin, Davon Boddie, was arrested for possessing marijuana with the intent to sell. When Boddie filed paperwork for his arrest, he placed a home in Surry County as the address for where he lived. However, the house that he listed was owned by Michael Vick. Police went to search the home to see if any more drugs were being hidden there. However, instead of finding more drugs, police found something completely unexpected, something that had been hidden in the shadows for years, something that could knock Vick off his pedestal and bring a screeching stop to his NFL career and popularity. On the property owned by Vick, police found dogs running all over the place, equipment, and shelters that all seemed to be the makings of a dog fighting ring. The ring itself was well hidden as the property had a large two-story white house, then a full-sized basketball court behind the house, and a thick woods behind the basketball court, which is where the ring was located. The dog kennels were painted black, to try and blend in and not raise any suspicion from people who passed by on the street. A search warrant was issued to go beyond the house and into the woods where the ring was located. A complete investigation was launched to gather more information about the dog fighting ring. Investigators discovered disturbing evidence, which included finding dogs chained to logs, blood covering the kennels, and several dogs covered with wounds and scars. Speculation soon started to grow that Vick was possibly involved with this dog fighting scandal, since it was on property that was owned by him. Vick denied any association to the dog fighting scandal. The Atlanta Falcons' organization, and even Roger Goodell, the NFL's commissioner, held a one-on-one meeting with Vick, where he claimed to be completely innocent and had nothing to do with fighting dogs.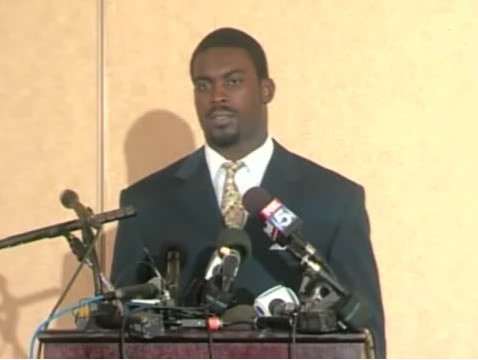 Pressure started to build, however, as more information was gained by authorities that began to paint the picture that Vick was guilty. Some believed that his cousin, Davon Boddie, worked with the investigators and told them that Vick was a part of the dog fighting scandal. Boddie denied helping authorities find information that would prove Vick guilty, saying "I'm no snitch." However, family and fans of Vick's chose to believe otherwise, and Boddie was soon confronted everywhere he went by people who believed that he had turned on his NFL superstar cousin. Boddie soon became tired of the constant confrontation everywhere he went, so much so that he changed his physical appearance so that he'd be less recognizable. Authorities kept pressing Vick, ultimately making the pressure too much for him to handle, which lead Vick to plead guilty and confess that he had been involved and provided the finances to help run a dog fighting business called "Bad Newz Kennels."
Vick's confession resulted in the NFL suspending him indefinitely, which not only meant Vick's NFL career could be over, but also would mean he'd lose his $130 million contract as well as the support of his once enormous fan base. Vick was officially sentenced on December 10, 2007, to serve 23 months in prison for running a "cruel and inhumane" dog fighting ring and then lying to officials about his involvement with the ring. This prison sentence meant his life and prime years in the NFL would be put on pause. Ironically, Vick, who was once the NFL's highest paid player, would then be working in jail for 12 cents an hour washing dishes. Despite his infamous fall from having it all to being put behind bars, Vick still wanted to pursue a comeback in the NFL once he had served his time. Therefore, Vick stayed in shape by working out in jail, which included conditioning, lifting weights, and playing quarterback for both teams in football games among other inmates at the prison. After Vick served his 23 months, his troubles weren't over, as he had to face new adversity, filing for bankruptcy and having to face three years of probation. Not only was Vick's desire to play in the NFL again still present, but due to his filing for bankruptcy after his release from prison, it became apparent that Vick not only wanted to make a comeback in the NFL, but needed one as well.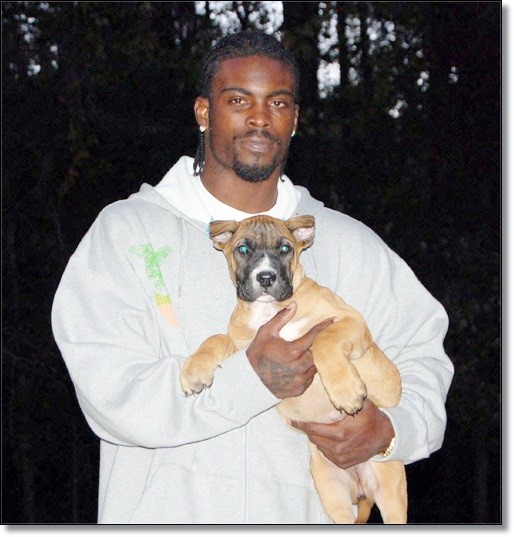 Knowing it'd be an uphill battle to change people's perception of him and play in the NFL again, Vick became focused and driven to show the world that he was still the same player on the field, but a new man off the field. Vick's goal to show everyone he was still the same dominant force he once was would be accomplished in 2009, when he signed with the Philadelphia Eagles and went on to have a breakout year in 2010, which resulted in him being a Pro Bowl selection. However, Vick's on the field success was met with heavy criticism by people who believed he shouldn't even have the opportunity to play in the NFL again, due to the crime he committed. This criticism provided Vick with even more fuel to reach his off the field goal. However, he knew he couldn't reach this goal alone, so he started receiving counseling from former NFL Head Coach, Tony Dungy, who helped Vick arrange his life so that God was at the top of Vick's priorities. Towards the end of Vick's 2010 season, Vick started speaking at high schools and colleges, and at conventions that were held to raise awareness for animal cruelty.   Not only did Vick want to speak at these gatherings to show the public and his critics that he had reflected and learned from his mistakes and had become a changed man for the better, but he also wanted to use what he had learned through his mistakes to talk to kids and offer any advice and guidance he could, hoping to now be a role model for the kids that grew up surrounded by many varieties of negative influences, just like he did. Ultimately, Vick's actions show that he's not trying to justify the crime he committed nor does he expect anyone to excuse it. However, Vick does hope to use what he's learned from his life experiences to help guide others and that people are at least able to respect the changed man he has become today.