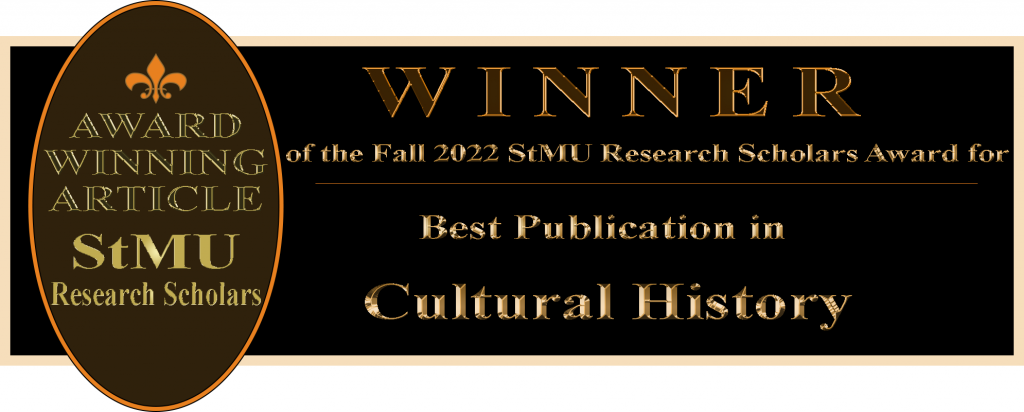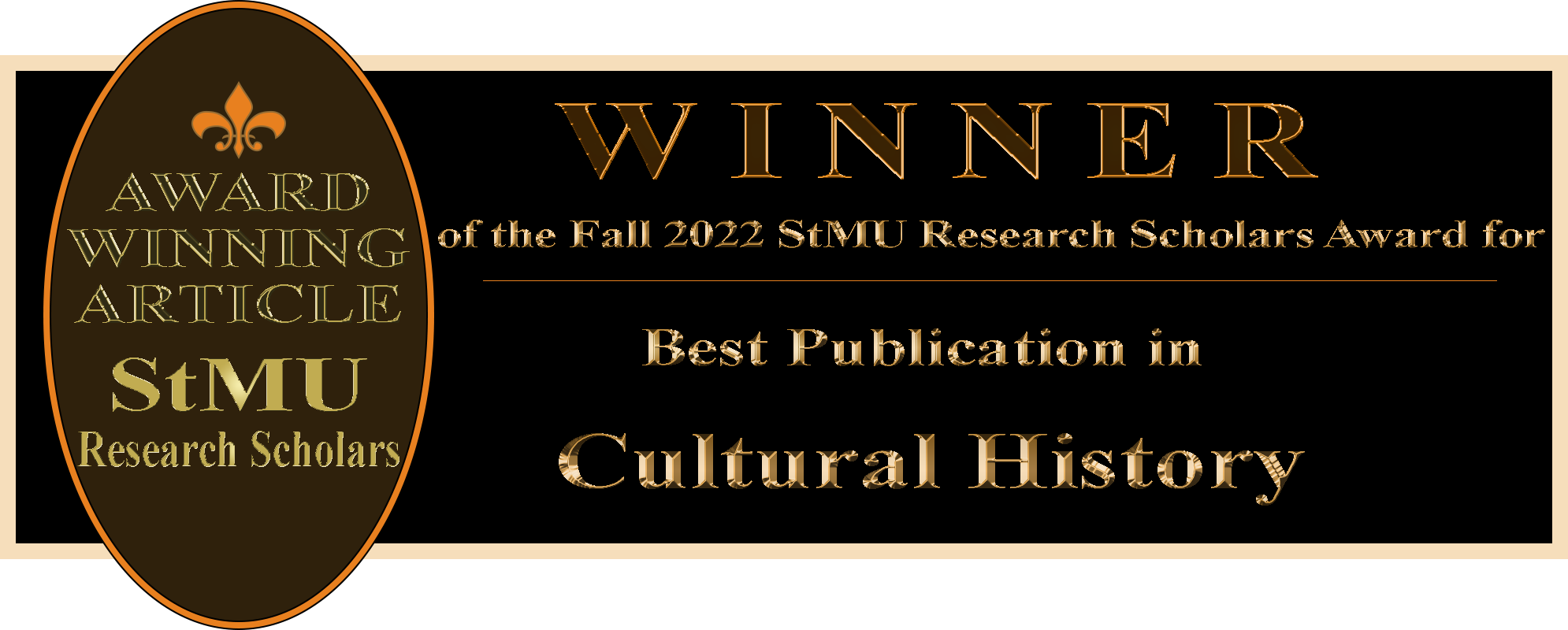 K-pop has become a massive part of the music industry globally. What is K-pop exactly? To break it down easier for you, pop music from South Korea. The genre's catchy tunes, paired with an intriguing choreography and good looking singers/dancers that have become idols is the key to what makes K-pop what it is.
The Korean Culture also known as "Hallyu", The Korean Wave, has grown since the 1990's. It wasn't until 2012, when Psy released "Gangnam Style" and held the No. 2 spot on the Billboard Hot 100 for seven weeks in a row, this was the start of the rise for K-pop.
Behind the Scenes. 
If you know anything about these K-pop groups, you would know that the key to them is the synchronization during their choreography that they perform. How do they achieve this and make it look so easy? Years of practice. 
Yes, I do mean years, because becoming an idol takes time depending on the person but most importantly the agency. Let me break it down for you, South Korean entertainment agencies host auditions for those who wish to become an Idol. They look for rappers, dancers, vocalists and although there's no age limit, it is more ideal to audition in your mid-teens. Once you pass the audition, you are able to sign to the agency and become a trainee. Now this doesn't mean you've made it, obviously, but this is the start of trying to prove to your agency that you are the one to debut next.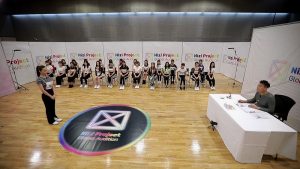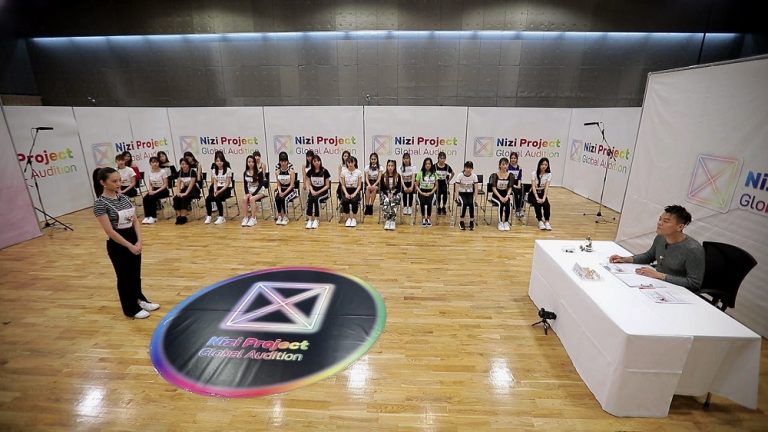 The whole trainee process consists of vocal, dancing, and even language lessons. Sounds easy right? According to the artists, it's completely the opposite. There's a certain image the agency's go for, so apart from the regular lessons, there're the mandatory weigh-ins, exercise, and meals to keep the body image in check. During your trainee time, on top of everything else, the agencies also provide media and etiquette training. Just like I mentioned, there's an image to uphold once the trainee debuts and they train you to know how to act. It can be difficult during this process and it's clearly a competition to see who deserves the spotlight.
The trainee process can take days, months and even years. Looking at current idols like Jihyo from TWICE, who trained for 10 years compared to Olivia from LOONA, who only trained for one day before debuting. It's clearly different for everyone. 
The Biggest Stars Now – Or at-least one.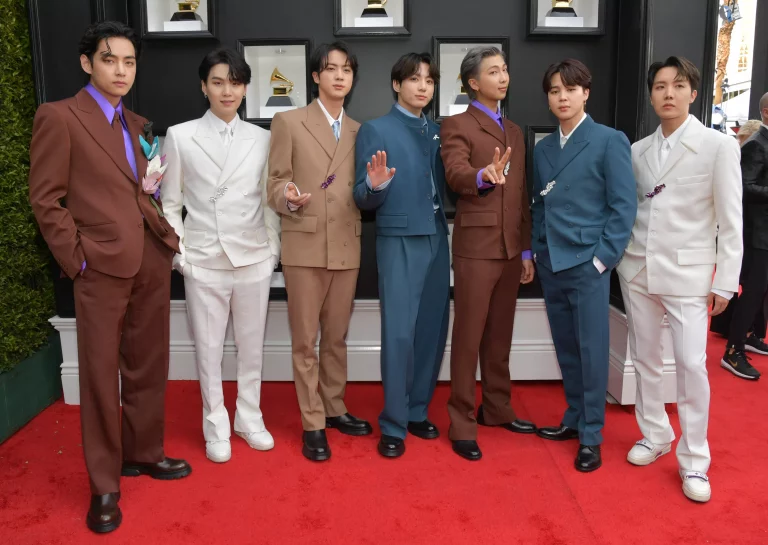 At this point there's too many groups to count in the industry but of course  there's the few who really have the spotlight. One in particular that you've probably heard about is the global K-pop sensation BTS. The seven member group whose popularity grew enormously and it was honestly unpredictable. Considering they currently hold the title for being the topmost group at the moment, I don't think anyone, even themselves, thought that they would be this huge during their career.
Debuting in 2013, under Big Hit Entertainment, the self-made artists didn't gain popularity worldwide till 2017 when releasing their album Love yourself: Her which grabbed some attention. This was the start of them breaking records left and right. By 2019, they became the first group to earn three No. 1 albums on the Billboard 200 in less than a year, since The Beatles who held that record for 22 years. Fast forward to 2021, to being the first K-pop group to be nominated for a Grammy. Although they have yet to win one, it is still a big accomplishment and it will not end there for them. 
Of course it is not just up to BTS to accomplish these records by themselves. Let me introduce you to ARMY, the fanbase of BTS, and the ones who take a big part in bringing BTS to where they are now. You know the saying "This is a two man job," that's exactly it. Without ARMY the outcome would be different. This fanbase has made a huge impact on the BTS performer's  career. Just like the group, ARMY has gone out their way to accomplish many things, like raising over $1 Million for the Black Lives Matter Movement. It's astonishing how many people can come together as one when the meaning is there. ARMY is a family, no matter the race, gender or age.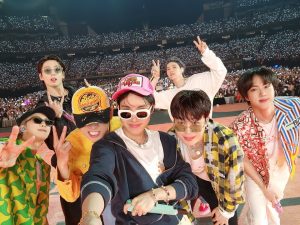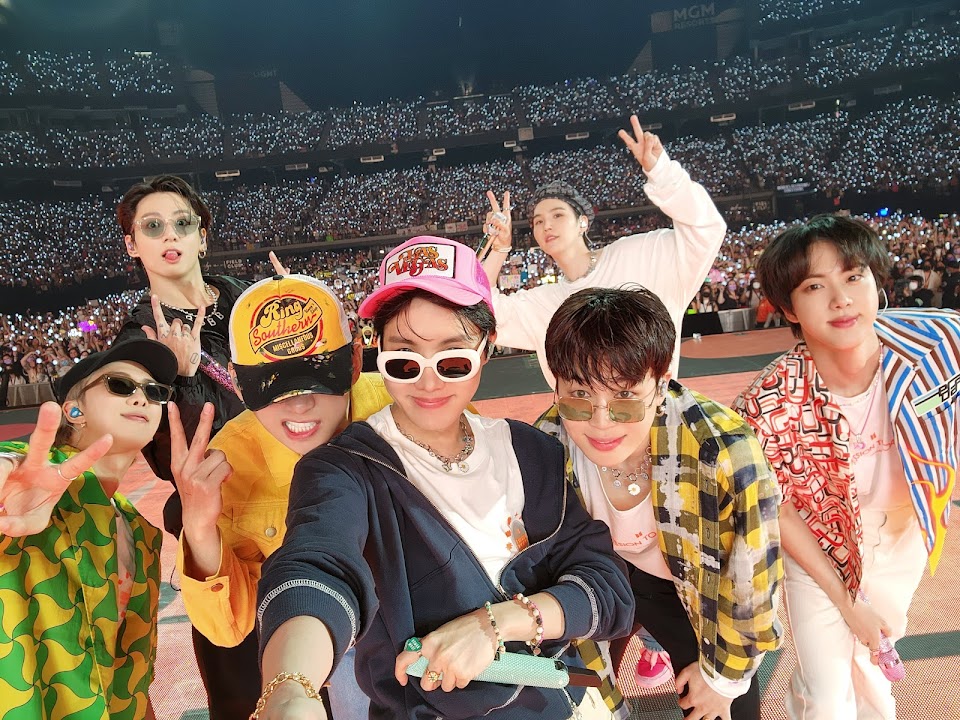 I had the amazing opportunity to fly out to Las Vegas in April 2022 while BTS were hosting their 4-Day concerts at the Allegiant Stadium, "BTS Permission To Dance On Stage – Las Vegas." The 4-Day shows sold out during a presale in March, before they could go on sale for the general public I was lucky enough to snag a ticket to see them with friends a month later. This was my first time going out of state for a concert in general, I never imagined it would be because of a BTS concert. While waiting to check in to our hotel after spending twelve hours standing in line outside the stadium for merchandise, we met two older ladies that were in front of us. They were clearly a lot older than us but they were also in Las Vegas for BTS. We immediately bonded over how excited we all were, which member was our favorite but most importantly how BTS has impacted our own lives, it wasn't until reflecting afterward, that it our age gap really surprised me because when we were together our age gap was not even acknowledged because it really did not matter.
I've been a huge fan of boy groups since my early teens but I could say I've never felt more of a connection and close friendship with a group than I have with BTS. The fanbase really ranges in age. It's still surprising to me how a group could bring people together, but also they have made changes to everyone's lives. Not only have we as, ARMY, changed the BTS members' lives but BTS has helped many of their own fans throughout the years.
"I DIDN'T KNOW ANYTHING ABOUT HOW TO LOVE MYSELF. YOU GUYS TAUGHT ME THROUGH YOUR LOVE, THROUGH YOUR TWEETS, THROUGH YOUR LETTERS, THROUGH YOUR EVERYTHING." – KIM NAMJOON of BTS
The bond between BTS and ARMY is a different kind of friendship, as someone who is an ARMY, BTS are my people just like we are theirs. 
K-Pop during the Covid-19 Pandemic.
When the Covid-19 pandemic started, it affected many things from jobs to events like concerts and our daily life in general. The pandemic, however, could not stop the Korean Wave. K-pop had an enormous popularity outburst when the pandemic started. Staying home caused a peak in interest of the K-pop genre. As someone who's followed K-pop for a couple years now, it was interesting watching  close friends and the social media and website explosion with interest in the genre. For those who really just stayed at home, relied on Youtube, Netflix and many more online sources. Views for any K-pop video jumped considerably during this time. If we were to look at the top 10 most viewed music videos in 24-hours on Youtube, the only non-kpop video you would see on that list is "Me!" (Taylor Swift ft. Brendon Urie)  the rest of the spots are shared between BTS and BLACKPINK.
Apart from the records that were broken by the two most popular k-pop groups BTS and BLACKPINK, during this time, this actually gave the smaller groups their shine of spotlight. The groups like TWICE, STRAY KIDS, SEVENTEEN, NCT, ITZY and many more were raised are beginning to become known popular groups now. It's amazing to watch certain groups grow because of all the hard work they've put in, it's really deserving.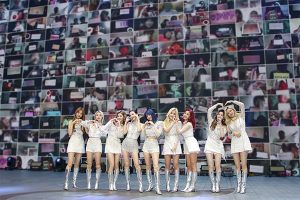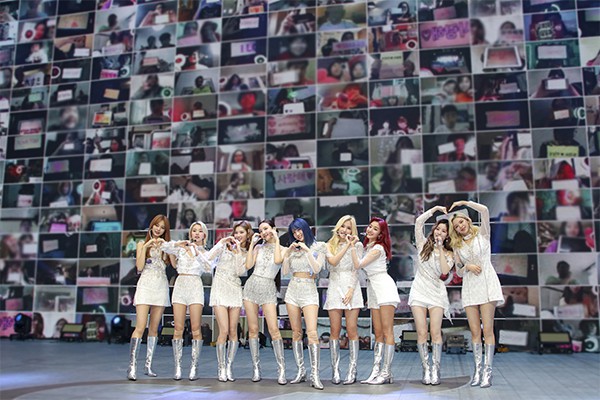 The pandemic did not stop K-pop groups from connecting with their fans, this is where online concerts came in. Although it is not the same as in-person concerts, it was something to keep fans involved with our favorite groups during the unfortunate lockdowns. I did my fare-share of online concerts during this time but nothing could beat being in a stadium with other fans and your favorite artists.
I believe nothing could stop the growth of K-pop, with the newer generation coming in, it's going to be a popular genre for quite some time. Take a listen to the genre, or should I saw watch a video of a band dancing and singing K-pop. There music is intergenerational, and intercultural. You can see for yourself why it's breaking social media and other internet records.