In general, Americans tend to forget that the Latino community is not a monolith. It is a group of people that is diverse historically, ethnically, and culturally. Contrary to this diversity, though, historically speaking Latinos have appeared to be monolithic in their voting. When one thinks of Latinos in the political sense, they are usually considered as locked in reliable votes for the Democratic Party. However, recent elections have shown that Latinos across America are increasingly going against this expectation and voting for Republican candidates. Nowhere is this more evident than in South Texas.
With the population being almost 84% Hispanic and the region with the state's highest concentration of Hispanics, it is expected that South Texas would be a Democratic voter stronghold. And it has been for many years until very recently. In the 2012 presidential election Barack Obama dominated the Rio Grande Valley by large margins, winning Hidalgo County at 70.4%, Starr County at 86.4%, Cameron County at 65.7%, and Willacy County at 71.1%. And although there was a slight decrease in the winning margin, Hillary Clinton still indisputably won the Rio Grande Valley, carrying Hidalgo County at 68.6%, Starr County at 79.1%, Cameron County at 64.6%, and Willacy County at 67.2%. However, in the 2020 presidential election the winning margins for these counties were much tighter. Joe Biden still won the Rio Grande Valley, but with significantly decreased percentages, holding Hidalgo County at 58%, Starr County at 52.1%, Cameron County at 56.1%, and Willacy County at 56%.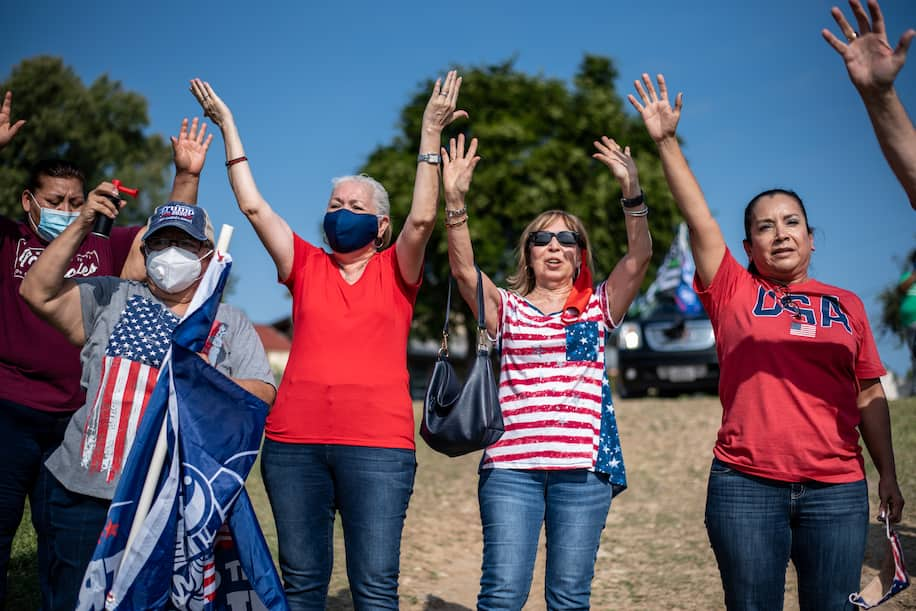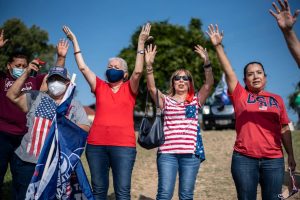 What was once a sixty point blowout victory for Hillary Clinton in Starr County, is now a too close for comfort five point win for Joe Biden. Donald Trump also managed to improve in Hidalgo County by 23 points from his 2016 performance. While managing to shift each county in the Rio Grande Valley by at least 10 percentage points, Donald Trump also managed to make significant inroads with Latinos in other counties along the Mexican border. In Webb County, he improved his performance from 2016 to 2020 by 15%. Trump also became the first Republican candidate to win Zapata County in 100 years. Along with Donald Trump, many GOP candidates won local races for mayor, city council, and Congress in these counties along the border in South Texas. So how could this happen? How could Donald Trump, with being branded by the mainstream media as anti-Mexican/Latino/immigration (whether true or untrue), improve performance wise among Latinos in South Texas? How can a historically Democratic stronghold seemingly appear to be slipping away into the grasp of the GOP?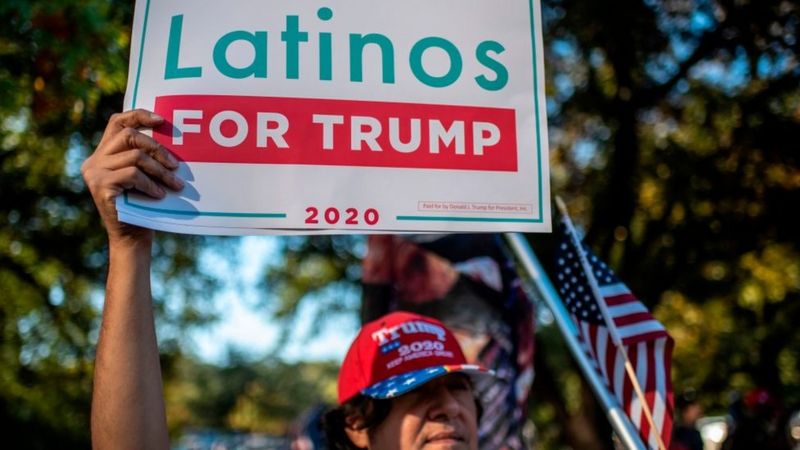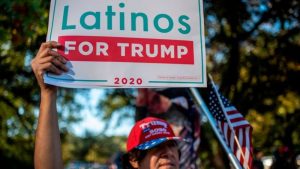 Well, it has to do with political strategy and political assumption. Before the 2020 census was released, demographers predicted that Texan Hispanics would become the state's largest demographic group at 41% overtaking non-Hispanic white Texans. This prediction gave Democrats the belief that they would make inroads in Texas, as most Hispanic Texans vote Democratic. In order to bring out the vote and motivate their base, the Democrats developed an identity-based strategy, focusing on diversity and immigration with bilingual messaging. What the Democratic Party failed to realize, though, is that Texas Latinos in general are socially conservative. This social conservatism is especially applicable to Latinos in South Texas, many of whom are ardent defenders of gun rights, Catholic, in favor of restricting abortion, hunters, oil and gas industry workers, and supporters of law enforcement.
With seemingly so much in common with conservative and Republican policy, then why have South Texas Latinos historically voted for Democratic candidates? Starting with John F. Kennedy's campaign that made an effort to reach Mexican Americans, it has become culturally expected among Latinos for Latinos to vote Democrat. It has become in some ways tradition, akin to eating tamales for Christmas. This tradition is passed down from parents to children, with the Democratic Party being ingrained in their childhood. With this being the case, then how could the GOP make a significant dent in what was once a seemingly invincible Democratic stronghold?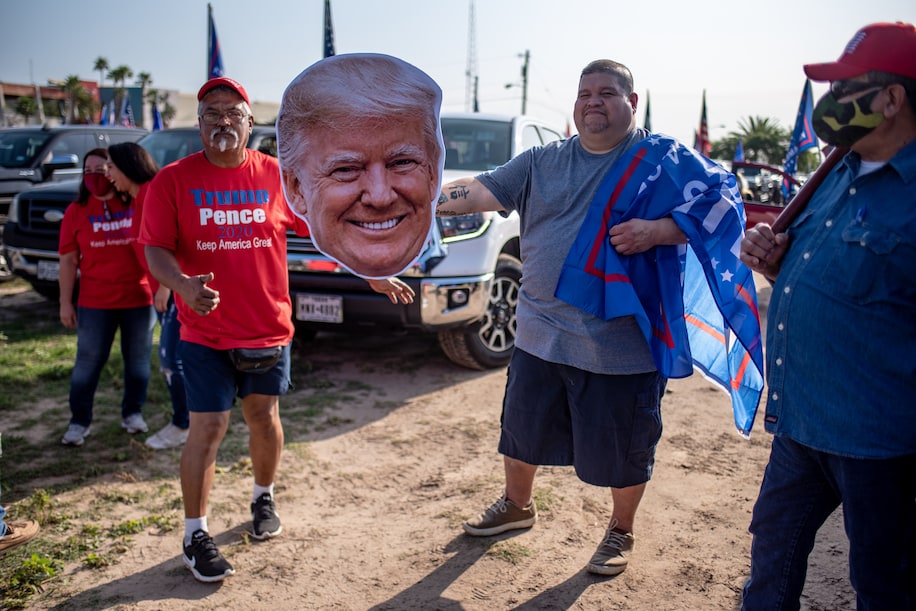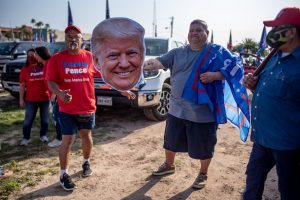 Well, there is no one obvious answer. Many Republicans believe this is a long term switch and see many opportunities for potential voters. Many Democrats believe this is a one-time phenomenon, with factors such as COVID-19 affecting their ability to reach voters on the ground, the chaotic events of the year 2020, and Trump himself. It may be a combination of both beliefs, with many South Texas Latino voters claiming to no longer recognize the Democratic Party from their childhood, and believing it has gone too far-left. Because of this change in ideology, many South Texan Latinos are beginning to believe the GOP is the party they align with and is the party that will ease their concerns about the oil and gas industry, gun rights, religious beliefs, and law enforcement. In particular, during the Presidential debates Joe Biden announced his intent to abandon the fossil fuel industry, which is a large part of the economy in South Texas and offers many jobs. There was also national discussion led by the Democratic Party to defund the police, with law enforcement and the border patrol offering many jobs along the southern border. And now, onto Trump himself. Many voters felt enthusiasm about Trump, believing he finally gave them a reason to vote Republican. They also felt a sense of machismo from Trump, and viewed him as a type of luchador character that turned politics into a Mexican wrestling match, which they appreciated.
This surprise of a turnout is forcing both political parties to rethink their strategies to garner the Latino vote, especially in South Texas. For Republicans, what was once a Democratic stronghold is now showing weakness and plenty of opportunity. To continue gaining voters in South Texas, they need to focus on emphasizing issues Latinos identity with and increase their grassroots efforts in connecting with the voters. For the Democratic Party, they need to recognize they can no longer rely on the South Texas Latino vote and to realize this group of Latinos have unique needs and concerns not found anywhere else in the country. Instead of relying on historical tradition, they need to abandon identity-based politics and offer alternative solutions to the issues facing South Texas Latino voters.