Imagine grasping eternal life in your hands just to watch it disappear before your eyes. Or imagine that the hardest journey of your life is finally over and you have failed to obtain the very thing you wanted most. Our story begins in a land known as Mesopotamia about four thousand years ago. There one of the earliest cities in history existed, called Uruk, which lies on the Euphrates river near the Persian Gulf. This city became famous for being the site of one of the earliest piece of literature ever created, The Epic of Gilgamesh. Although in this story Gilgamesh, the hero, is the king of Uruk, he is also partly a god. He is one part mortal and two parts divine, and as such, he was a being full of beauty and courage, but also as terrifying as a wild bull. The Epic of Gilgamesh is an adventure story with many exciting parts. However, one of the central themes of the epic revolves around Gilgamesh's search for immortality.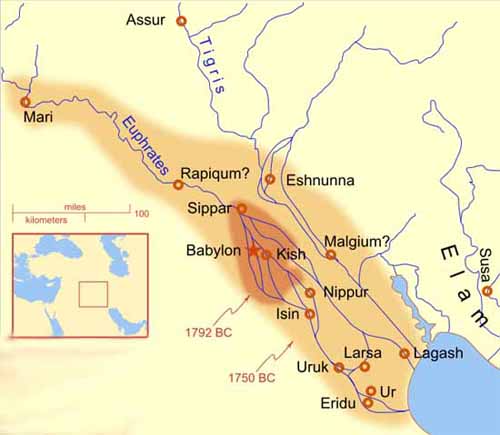 Gilgamesh's quest for everlasting life begins when his friend Enkidu unexpectedly dies. The trauma from losing his dear friend scares Gilgamesh. Enkidu isn't just a dear friend to Gilgamesh, Enkidu is like a brother to him. The gods had originally created Enkidu to help stop Gilgamesh from stirring up trouble, but after they met, they got along so well that they became brothers and went on countless journeys together. With Enkidu's death, Gilgamesh is so terrified by the idea of death that he goes on a long journey to beat the inevitable. On this journey he meets several people who tell him that his journey is pointless and that he won't find what he is searching for. But Gilgamesh doesn't listen, and pushes forward regardless of what people say. He is so determined to find Utnapishtim, the only human who had been made immortal, but doing so he ignores what his body really desires, sleep. He completely exhausted himself to the point where he was near dying.
After a long and dangerous journey, Gilgamesh finally meets Utnapishtim, who tells Gilgamesh, "There is no permanence. Do we build a house to stand forever, do we seal a contract to hold for all time?…. When the Anunnaki, the judges, come together, and Mammetun the mother of destinies, together they decree the fates of men. Life and death they allot but the day of death they do not disclose." Even with the wise information that Utnapishtim tells him, Gilgamesh is still in pursuit of immortality, so Utnapishtim decides to put him up to a test. The test requires him to stay awake for six days and seven nights, but Gilgamesh ultimately fails the test. Utnapishtim had a kind heart and told him that, instead of obtaining immortality, he might obtain youthfulness. There was a plant in the sea that can restore one's youth. So of course Gilgamesh doesn't hesitate in jumping in to find this plant. He finally gets the key to youthfulness, and decides to rest and relax, because he believes his troubles are over. With his guard down, a snake snatches the plant away from him and the plant is gone forever.
Gilgamesh finally accepts this fate, and goes back to the land of Uruk. Although he never got immortality, he did get what he needed. Throughout the story the same line recurs about what is he suppose to do after Enkidu's death, which is just to live his normal, mortal life. Once he returns, he writes on a wall the story of his long journey for immortality. The world may never know if there was a real living, breathing ruler named Gilgamesh, but at least for now we have a legendary one that will last forever.