Katharine Drexel, who is the second American canonized saint, was born into a very wealthy family in 1858 and lived in Philadelphia, Pennsylvania. By the year 1885, she had become one of the richest people in America. However, despite these riches, she focused her time, energy, and money on the church and on racial justice. She used her inheritance to become the founder of The Sisters of the Blessed Sacrament for Indian's and Colored People.
Katherine grew up with Bishop O' Connor, who acted as her mentor throughout her childhood and young adult years. He was the pastor at St. Dominic's Parish in Philadelphia. Then later, he was appointed the Bishop for the diocese of Omaha. In 1888, Bishop O'Connor, Katharine, and her sisters Elizabeth and Louise traveled west to visit the Indian Missions. After seeing the poverty-stricken west and the hardships of the Native Americans, she wanted to help. The mission enlightened Katharine and gave her great ambition to start building schools and churches, and establish new missions for the Native Americans. Her motives pushed her to act upon these ambitions and she took action to bring in architects and builders, who began building boarding schools in the west. Within five years, she had missions built in Washington, Wyoming, North Dakota, Idaho, California, Wisconsin, Montana, Oklahoma, and New Mexico. All of the land and buildings were dedicated to the Catholic Indian Bureau. She and her sisters then donated their riches to help staff these buildings.
While Bishop O'Connor was in Omaha, Katherine often wrote to him, expressing her desire to enter the convent. However, Bishop O' Connor believed that her calling was not in a convent and often advised her to pray and consider her spiritual vocation more closely. Despite Bishop O' Connor's advising, Katharine ultimately decided that her calling was indeed to enter a convent. Had she decided to marry instead of choosing to enter the convent and help people of color, Bishop O'Connor believes that the Indian's would have vanished. Her desire to commit herself fully to God and to help the Indians had a profound effect.
When deciding what convent to enter, Katharine wrote to Bishop O'Connor and stated, "I want a missionary and order for Indians and colored people." Bishop O'Connor continued to advise her and make suggestions like the Order of Mercy. However, she believed that a large order like this may not put enough attention on the Native Americans as she knew they needed. Knowing this, Bishop O'Connor suggested that she found her own order and dedicate it exclusively for the Indians. He wrote to her, "Why then, should you hesitate [to found a new order], unless you mean to be your own guide in the matter?…The more I have thought of your case the more convinced I become that God has called you to establish an order for [the Indian and Colored People]." This idea brought Katharine great stress. She responded with many reasons as to why she felt unfit to carry out this calling. Despite her response, Bishop O'Connor strongly believed that this was her true calling and urged her in every way possible to take action in this calling.
In 1887, Katharine had a meeting with Pope Leo XIII where she expressed her concerns and her challenges. Pope Leo XIII said to her, "why not, my child, yourself become a missionary." This statement gave her a change of heart and she agreed that she was up for the challenge of founding her own mission dedicated to the Indians and colored people. She wrote a letter to Bishop O'Connor stating that through the grace of God she would be able to carry out this vocation. She then set out to become a leader and founded the Sisters of the Blessed Sacrament for Indians and Colored People.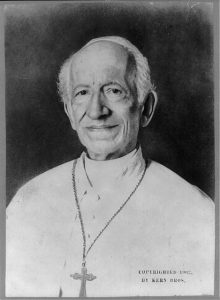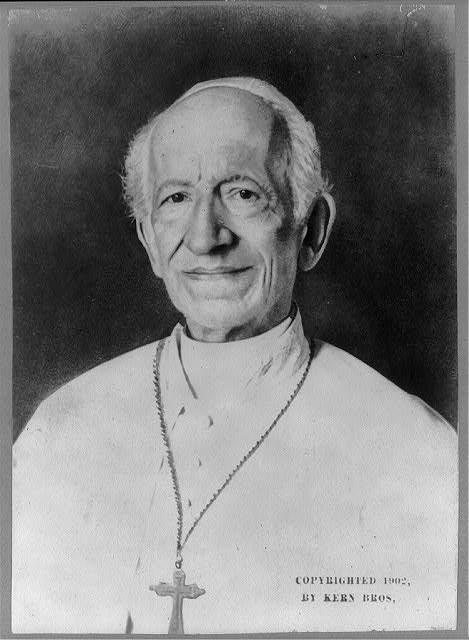 On May 6 of 1889, she entered the sisters of Mercy of Saint Mary's convent in Pittsburgh. Here she learned the ropes of becoming a religious leader before she created her own convent of sisters. She stayed in the convent for over a year to simply pray and wait until she was fully ready to starting her order. Unfortunately during this time period Bishop O'Connor passed. He died on May 27, 1890. This death took a major toll on Katharine because he had been her mentor for years and she believes she wouldn't be the person she was or wouldn't be doing what she was doing without him. She even struggled to continue with the foundation of her new order. Then, Archbishop Ryan stepped in and offered his support, and with this, she was able to continue on.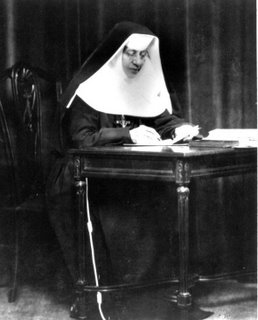 Katharine officially founded the Sisters of the Blessed Sacrament for Indians and Colored People in 1891. Her order had much success; however, she and the sisters faced much opposition for the work they were doing. Her desire to help native Americans and colored people during this time period was extremely frowned upon. Drexel faced much adversity from the KKK and other people about the work she was doing. She received many threats and people even tried to burn down her buildings. In fact, during the building of the convent's motherhouse, the Elizabeth, they found a stick of dynamite. Once word got around that the schools were being built for Black and Native Americans, whispers on the streets circulated, "All the Catholics who were on the platform would burn to Hell." However, she overcame this adversity and continued to carry out her calling and service to God.
The Order itself consisted of choir sisters and house sisters. The house sisters mostly worked with teaching domestic arts at the mission schools, and the choir sisters focused on the academic teaching. All the sisters wore the same habit and fulfilled many of the same daily tasks. Katharine was a very strong advocate for equality among all, and practiced this within her own convent. Their mission was to dedicate their lives to the welfare of native Americans and colored people. The first sisters in the order were originally all Caucasian; however, Drexel advocated a mixed congregation. The order remained consisting of Caucasian women only, but strictly for political reasons and not out of prejudice.
The foundation of the Sisters of the Blessed Sacrament for Indians and Colored People was not seamless. Drexel had some struggles with the startup of her convent. For starters, some of the women who entered often dropped out. Some left due to health, and others were frightened by the demands of this order. Then there was an issue with not being able to move into the motherhouse. When it did open, the electricity did not work and this made for a hard winter. Once again, Katharine and the convent overcame these challenges and established their first mission, St. Catherine's in Santa Fe, New Mexico. This order was built to serve the native Americans and the school was officially built between 1886-1887. After visiting the mission herself, Katharine chose nine of her own sisters to go and carry out the mission of St. Catherine's themselves. Finally, the Santa Fe mission was beginning to have much success and more students were being enrolled.
"To build the house of holiness we must begin by laying a good firm foundation and the firmer the foundation the higher we can build." This is one of her famous statements and encompasses the goal she set for her convent.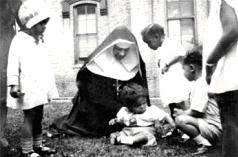 After the establishment of the St. Catherine mission, many more were to follow. Her next big success was the mission school, St. Francis de Sales in Rock Castle. This school was primarily for African Americans and Drexel again selected nine nuns to inaugurate this mission. However, the sisters faced more adversity and were not welcomed by the community because of their desire to help African Americans. Despite this, when the school opened in the fall, thirty-one students were enrolled and many of their expenses were taken care of by the sisters. One of the school missions that Katharine Drexel is most known for is the foundation of Xavier University in New Orleans. This university was founded in 1915 and is the first Catholic school that offers higher education for Blacks. The establishment of these missions, and especially Xavier University, were major milestones in the fight for racial justice and equality. It all began with Katharine's courageous and humble charisms that many people of color were able to access education during such a difficult time period.
Although Katharine Drexel's whole life story is truly remarkable, perhaps her greatest achievement was the founding of the Sisters of the Blessed Sacrament and the establishment of missions across the west. She truly dedicated all her energy and wealth into this work. When she passed, in 1955, she had established fifty missions and schools for native Americans across the country. It is no surprise that she was canonized a saint through the Catholic church in 2000. Today she is know as the patroness of racial justice and philanthropists.
Through all her hard work, suffering, praying, monetary gifts and more, Saint Katharine Drexel was able to go against the grain of social norms and found her own convent that would cater to the welfare of people of color. Despite the hate, threats, and adversities that she faced, her success is still noticed today.